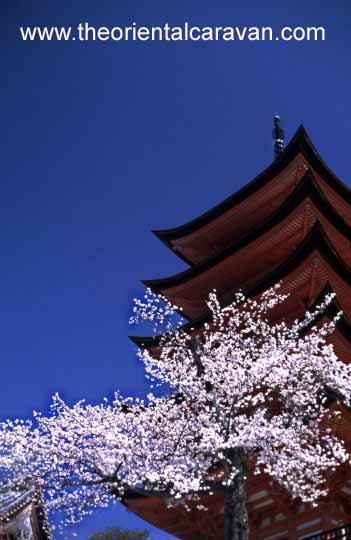 Happy Memorial Day, everyone. Please remember my grandfather Ismael Mari, who did submarine duty during the war, and earned our family American citizenship.
Thanks everyone who participated in the 2006 you-don't-have-to-read Haiku/Senryuu eFestival!
The judging was done by me, and I am a despot. I looked for imagery and terseness.
Do you feel exhuberant, filled with pride that your haiku/senryuu (or your favorite haiku/senryuu) has been awarded my Cherry Blossom? Do you feel shafted? Has an injustice against literature been committed in the overlooking of your entry (or your favorite entry)? That's what the comment section is for! So without further ado, here are your 2006 Cherry Blossom Award winning haiku/senryuu:
Sesame Street-related Senryuu: oliviacw/Snuffleupagus
She's Right Senryuu: spiritrover/Pinky Spring
Catharsis Haiku: TIE Mourning doves lament.../Bling Faith; The Real Spring/Brendan
Decider Senryuu: Rolled into black fists.../Bling Faith
It's Getting Very Hot In Here Senryuu: TIE the sex haiku/corinne; Tonight red glove woman.../pinch me
Faith by Architecture Senryuu: Sunset on steeple.../pinch me
Big Picture Senryuu: Politics Imperfect/Ahistoricality
Are you Japanese?: Springtime Haiku/The Lone Beader
Senryuu-er of the year: Spc. Freeman. Each of Spc. Freeman's haiku made me want to buy her/him a pint. Strong work, my friend.
Shout out to the readers in Dublin and Denver who keep checking back! Hope you enjoyed the festival!